It must be quite annoying being Viewsonic: the firm doesn't have the cachet of Apple or Samsung, largely because its products tend to be me-too offerings rather than genuinely innovative devices. The Viewpad 7 won't change that, unfortunately: it's a rebranded Linx Commtiva N700 with a few tweaks and a bigger price tag.
It's an Android seven-incher
Like many Android tablets the Viewpad 7 is a seven-inch model, offering a resolution of 800x600. The specs include Wi-Fi, Bluetooth and 3G, a three-megapixel rear camera and a 0.3 megapixel front-facing camera for video chat.
It's not entirely up to date
The Viewpad comes with Android 2.2, which is already looking a bit creaky, and its Wi-Fi support includes 802.11b and 802.11g but not the faster 802.11n standard - which could be a problem if you're planning to stream video. The processor's a relatively humble 600MHz single-core job, too.
It doesn't do Flash
A key selling point for many Android tablets is that they run Adobe's Flash, which is used by many video and gaming websites. The Viewpad 7 doesn't support it.
Reviews have been mixed
CNet gave it three stars out of five, noting "its low resolution screen, relatively slow processor and lack of Flash support". Techradar gave it three and a half, calling it "mostly unnecessary" and "a bit of a half-way house between a proper tablet and a good phone".
Rivals are better and don't cost much more
At the time of writing a Viewpad 7 will set you back £300 to £400. That's perilously close to the price of the much more impressive Samsung Galaxy Tab.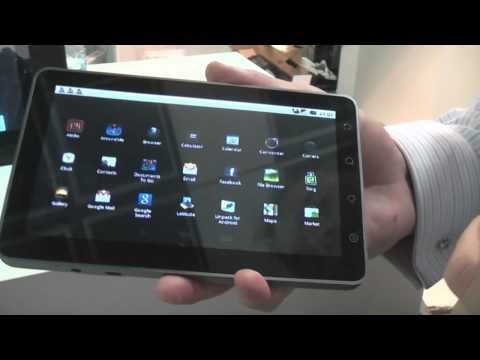 Related posts:
Tags: android, android tablets, megapixel camera, no flash, pad, price, release date, screen size, tablet comparison, viewpad 7, viewpad 7 review, viewsonic, weight, wifi