Archos likes to do things differently from other firms, and its ultra-cheap Android tablet can also run a more traditional form of Linux if you prefer. So is this a tablet for Linux geeks, or is it useful for non-geeks too?
It's really, really cheap
We've said before that you can't get a decent tablet for less than £200, but the 70 may be the exception: if you shop around you can get the 8GB model for £130. That's not bad for a device with a 1GHz processor and Android 2.2, aka Froyo.
You can have a hard disk if you want one
Solid state storage is nice, but it's also very expensive for large capacities. Archos has solved this by offering a hard disk instead: the 250GB hard disk is £360. The flash version comes with 8GB of storage, but you can add more via the flash model's MicroSD slot.
You can have normal Linux if you want it
The Archos 70 runs Android, Google's flavour of the Linux operating system, but the tablet also comes with Ångström Linux if you'd like a more traditional computing environment. It's worth noting that unlike other firms, Archos hasn't fiddled with the stock Android interface: whether that's a pro or a con depends on how you feel about an operating system that was clearly designed for smartphones rather than tablets.
It's not a 3G device
Unlike many seven-inch Android tablets there's no 3G option here: connectivity is limited to 802.11b/g/n Wi-Fi.
It's a great media tablet
Archos has been making media players for years, and its expertise shows in the Archos 70: it supports every media format imaginable. Battery life is a very respectable 36 hours for music and 7 hours for video; expect around 10 hours of pottering around the web on a single charge. The screen isn't the highest resolution we've seen – it's 800x480 – but it's crisp and clear. There's an HDMI connection for external displays and TVs too.
It's not a porker
The hard disk version isn't significantly chunkier than the solid state one: it's 400g and 14mm wide compared to 300g and 10mm for the solid state model. That slim case includes a kick-stand to prop the tablet up when you're watching something.
The screen isn't brilliant
According to Engadget, the screen's viewing angle isn't very wide: "vertical viewing angles are incredibly bad. Tilting the screens slightly off axis caused a ton of colour distortion, and if you happen to be standing above the displays… it's nearly impossible to see what is on screen."
You get what you pay for
The consensus appears to be that the Archos 70 is one of the better budget tablets – but it is still a budget tablet, so don't expect Apple engineering or HP build quality. Nevertheless the Archos 70 demonstrates that cheap doesn't always mean nasty.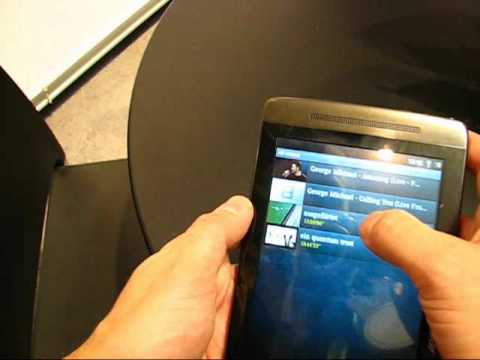 No related posts.
Tags: android, archos 70, battery life, budget, budget tablet, cheap, device, engadget, froyo, hard disk, interface, linux, not a 36 device, price, screen, size, specifications, tablet review, weight